Powerful processors for your next Video Wall project
PanoTek's range of Digital Canvas Processors are powerful, versatile and scalable graphics servers, making them suitable for all kinds of applications.
These processors provide the foundation for large format display or visualisation systems, including classic video walls, blended projection setups and modular LED installations.
Create mosaics of content from live AV input sources, IP cameras and streams, HTML apps and dashboards, media asset playback and desktop KVM over LAN.
All product models offer similar functional capability including dynamic layout control and seamless canvas management with easy-to-use control mechanisms.
Most importantly, PanoTek products are offered with comprehensive technical expertise, commissioning assistance and post-sales support.
REQUEST A CALLBACK
We are here to help guide you with expert product advice!
Product Models
DCP-1200 Digital Canvas Processor
The DCP-1200 is a powerful yet compact processor suitable for a wide variety of applications; many customers will need look no further than this model.

This is the ideal choice for a canvas up to 32 Megapixels in size. That's enough to power up to an 8x2 or 4x4 video wall constructed with 1080p panels. (Other panel arrangements are also possible).
Maximal configuration:
---
---
# ?>
DCP-4800 Digital Canvas Processor
The DCP-4800 is our next generation digital canvas processor. It is the platform of choice for ultra high resolution rendering workloads including 3D visualisation, immersive projection, digital set backdrops, massive scale game rendering, VR applications and photo-realistic simulation.

Featuring an all new PCIe Gen4 switchless bus architecture, dual Xeon CPUs and massive internal I/O bandwidth, this system employs the most powerful graphics technology from the best in the business: nVidia Ampere GPU's in conjunction with Matrox IPX for live AV input capture and AVoIP direct decode/encode.
Maximal configuration:
---
---
# ?>
"How many GPU outputs do I need?"
Not as many as you might think!
If the downstream display devices are 1080p panels, projectors or LED sender units then one DCP output can drive up to four of them! How? By placing a PanoTek VPH-4 video hub at the far end of the link. A small, solid-state appliance with one high bandwidth input, and four HDMI outputs for a 2×2, 4×1, 1×4 in Portrait or Landscape orientation.
Projects & Partners
A selection of images featuring project installations employing PanoTek digital canvas solutions, with due credit to our AV integrator partners.
Display Technology
LCD Panel Arrays
Blended Projection Installations
Modular LED Tile Surfaces
Mixed Canvas Structures
Bezel Comp and Edge Overlap
60fps End to End
Content Sources
AV Input Capture
IP Streams
Desktop KVM over LAN
Web Apps
Media Asset Playback
Seamless Canvas
Pixel surface functions as one contiguous canvas
Content can be positioned and scaled anywhere as required
Split the canvas between multiple rooms
Input sources can appear more than once
Interactivity
Use Web Apps interactively
Direct touch with PanoTek's large-format I.R. Touch Overlay
"Pilot mode" to change content layout interactively
Control
Keyboard HotKeys
Mouse, Touch Navigation
Web Browser
Sharing
Mirror to smaller, satellite walls
Encode and stream to remote walls
Automation
Layout Presets
Simple Macro command language
Integration
Simple HTTP REST API
Control from Crestron, AMX
Resilience
Redundant, Hot-Swap PSU Cassettes
RAID-1, Hot-Swap Storage SSD
High Quality Design and Fabrication
Software Sentinel
Our processors are equally at home driving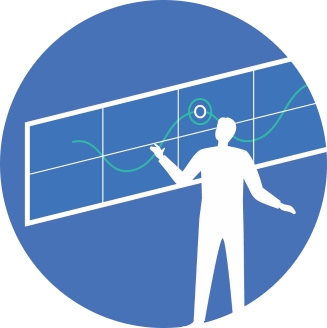 LCD VIDEO WALLS
Conventional video walls made up of an array of LCD display panels.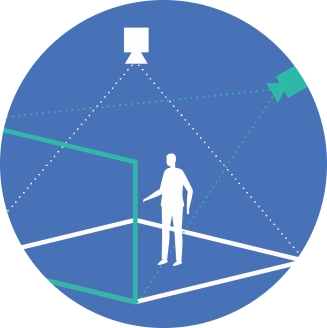 BLENDED PROJECTION
Immersive scene-scapes created with multiple digital projectors.
MODULAR LED
LED tiled surfaces for both functional and architectural installations.
Applications for PanoTek Digital Canvas Processors
OPERATIONS CONTROL
Control centres where a shared view of many different vision sources and dashboards is needed for monitoring, situational awareness and incident management.
COLLABORATION
Team spaces where a large format interactive canvas is needed for shared visualisation, simulation, planning, design and status review activities.
EXPERIENTIAL
Immersive installations in public spaces, museums, galleries, stadiums and theme parks that deliver amazing, engaging and entertaining experiences for the general public.
HOW WE ENGAGE
Prospective end-customers are encouraged to contact us for technical advice in regards to which product or solution is the best fit for their situation.

In terms of a total project implementation most customers will benefit from being assisted by an experienced consultant or systems integrator to fully understand their requirements, specify a configuration and then supply a complete package of goods and services.

We seek to foster long-term relationships with our systems integrator partners so that our technical expertise can be fully leveraged for the benefit of the end customer.

We also welcome and encourage ongoing engagement with AV and IT consultants to advise them with how to employ our solutions technology to solve problems for their clients. In this context we can provide in-depth technical guidance for specific customer situations.
PanoTek is an OEM manufacturer of system solutions for driving large-format digital canvas installations.
Digital canvas is a phrase we use to describe a composite assembly of any of the common types of pixel display technology to create one or more larger "surfaces" of digital display that operate in a coordinated way.
At the heart of our system solutions lie our Digital Canvas Processors: purpose-designed configurations of graphics and compute hardware, powered by our own CindiKo rendering and control software for common application scenarios.
PanoTek leverages leading-edge GPU technology from the recognised industry titans, being nVidia, Matrox Graphics and AMD.
REQUEST A CALLBACK
We are here to help guide you with expert product advice!